House Republican leaders are hoping to press forward with plans for an impeachment inquiry against President Biden next month, sources told Fox News Digital on Tuesday.
Speaker Kevin McCarthy, R-Calif., told GOP lawmakers in a members-only conference call on Monday night that an impeachment inquiry is "the natural progression from our investigations that have been going on," one Republican who has been granted anonymity to discuss the call said.
The lawmaker said Judiciary Chair Jim Jordan, R-Ohio., informed members on an earlier call that McCarthy suggested the House would vote on opening an impeachment inquiry next month.
"What Jim Jordan said was that McCarthy told him that it was…coming to the floor in September," the lawmaker said.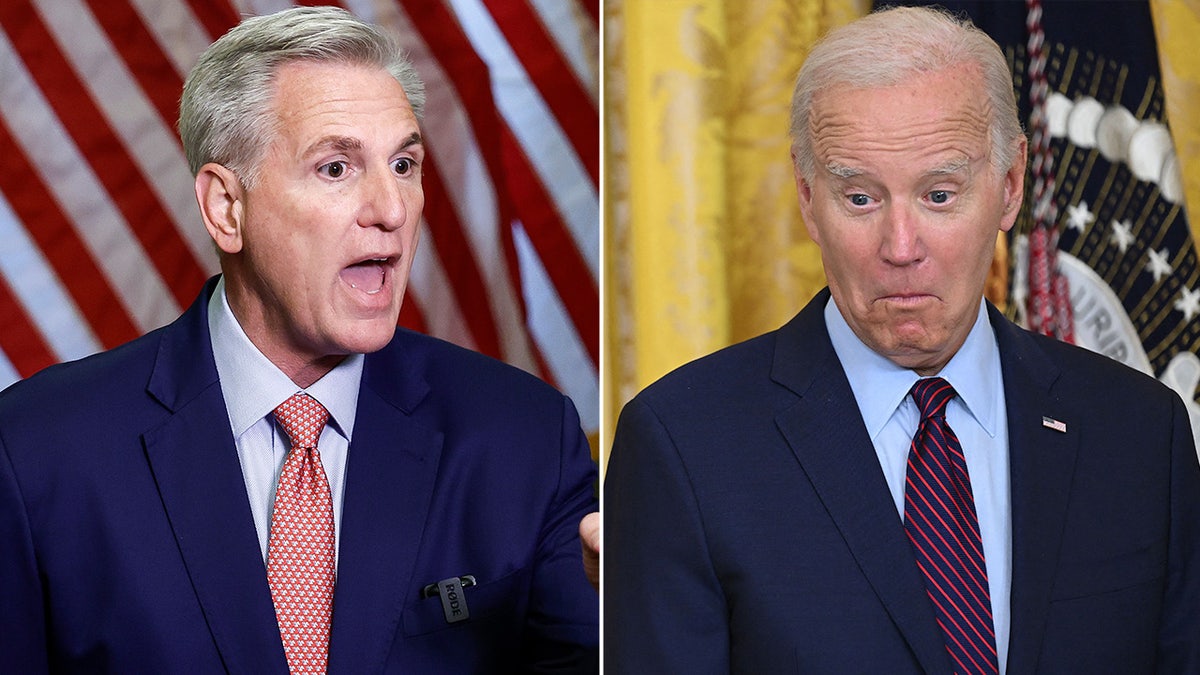 A source familiar with the discussions similarly told Fox News Digital that McCarthy expressed to several conference members that Congress' probes have enough momentum to push for an impeachment inquiry in the fall, after lawmakers return from August recess.
The president and his son Hunter Biden are under scrutiny by three separate House GOP-led committees over allegations of bribery and other corruption in the latter's foreign business dealings. They are also looking into a plea deal nearly struck between Hunter Biden and the Justice Department in a years-long investigation into the First Son's taxes – though that deal has since fallen apart.
McCarthy himself told Fox Business' "Mornings With Maria" on Sunday that an impeachment inquiry was a "natural step forward" in the investigations, though he did not directly address when it could occur.
But not all Republicans are confident that the effort will succeed.
"I don't think they have the votes to get it," the GOP lawmaker who spoke with Fox News Digital said.
A source familiar with the discussions also said there was some argument that a vote is not needed to authorize an impeachment inquiry.
During former President Trump's first impeachment, House Democrats held a vote on a resolution to formalize the rules for the public phase of his inquiry. It was largely an endorsement of the process which had already begun behind closed doors.
But the GOP lawmaker suggested McCarthy would only ultimately move forward on his plan next month with overwhelming support – and not risk endangering vulnerable Republicans.
"I think they would be very reluctant to make the moderates walk the plank on that boat," the lawmaker said. "I think McCarthy will only bring it to the floor for a vote if he thinks that he has the votes to do it."
The lawmaker also said they believe it's being set up for next month to appease conservatives who are warily watching McCarthy to see whether he works with Democrats to strike a deal to fund the government next year.
"He's using impeachment to distract from the issues that he has with the appropriations bills," the GOP lawmaker said.
The House of Representatives is coming back from its six-week August recess on Sept. 12, at which point the impeachment inquiry will likely take a backseat to Congress' race to strike a deal on funding the government by Sept. 30 – otherwise risking a partial government shutdown.
McCarthy and Jordan's office did not respond to an on-the-record request for comment from Fox News Digital.