[VIDEO] Actress Jurnee Smollett Plays Race Card in Call to 'Free Jussie' — 'Stop Locking Up Our People'
Jussie Smollett's sister, actress Jurnee Smollett, is calling for Cook County to "#FreeJussie" following her brother's sentencing Thursday, telling her followers they should advocate for his release — because of disparate incarceration between black and white Americans — even if they believe he is guilty.
Jurnee Smollett's call for Cook County to "#FreeJussie" comes after her brother was sentenced to 150 days in jail for staging a fake hate crime against himself in January 2019.
"Black Americans are incarcerated in state prisons at nearly five times the rate of White Americans," she wrote in her Instagram caption. "Jussie is innocent. And… you don't have to believe in his innocence to believe he should be free."
The actress included the hashtags "Free Jussie" and "Stop Locking Up Our People."
In January 2019, Smollett had claimed he was physically attacked by two men wearing red hats who put a rope around his neck, poured bleach on him, and shouted racial and homophobic slurs at him, before eventually yelling, "This is MAGA country!" in reference to former President Donald Trump's campaign slogan.
On Thursday, Judge James Linn sentenced Smollett to 150 days in jail, 30 months of probation, restitution of $120,106, and a fine of $25,000.
"You're just a charlatan, pretending to be a victim of a hate crime," Judge Linn told Smollett during Thursday's sentencing, adding that the actor's "very name has become an adverb for 'lying.'"
"Your performance on the witness stand, this can only be described as pure perjury," the judge added. "You committed hour upon hour upon hour of pure perjury."
Smollett is now a convicted felon.
The actor repeatedly shouted, "I am not suicidal, and I am innocent" as he was being hauled off to jail on Thursday.
On Saturday, Smollett's brother Jocqui Smollett reported that the actor has been placed in a psych ward at the Cook County jail.
Wisconsin Waiter Shot in the Face by Two Women After Forgetting Their Hamburger
Two women in Wisconsin have been charged with first-degree intentional homicide after shooting a restaurant server in the face after he forgot to bring one of the hamburgers they ordered.
Bryanna Johnson and Breanta Johnson, both 20 years old, were in a group of four at a George Webb restaurant in Wauwatosa. This group was being "impatient and rude", according to one of the restaurant staff members.
One of the women in the group was even asked to leave, which she did but only for a brief period of time before returning to the establishment. Later, while the group of women was up by the register, one of them punched their 26-year-old server in the face, then proceeded to pull out a handgun and shot the victim in the face while he was lying on the ground.
The victim, who was, fortunately, able to survive the gunshot wound, told the police that the altercation was a result of the women's order missing a hamburger. Apparently, that's what this man's life was worth to these women. A single hamburger.
Bryanna and Breanta Johnson's bond is set at $100,000 and are scheduled to appear in court for preliminary hearings on February 15.
VIDEO: Brutal attack on student, staff does nothing to stop it.
A violent classroom attack prompts calls for accountability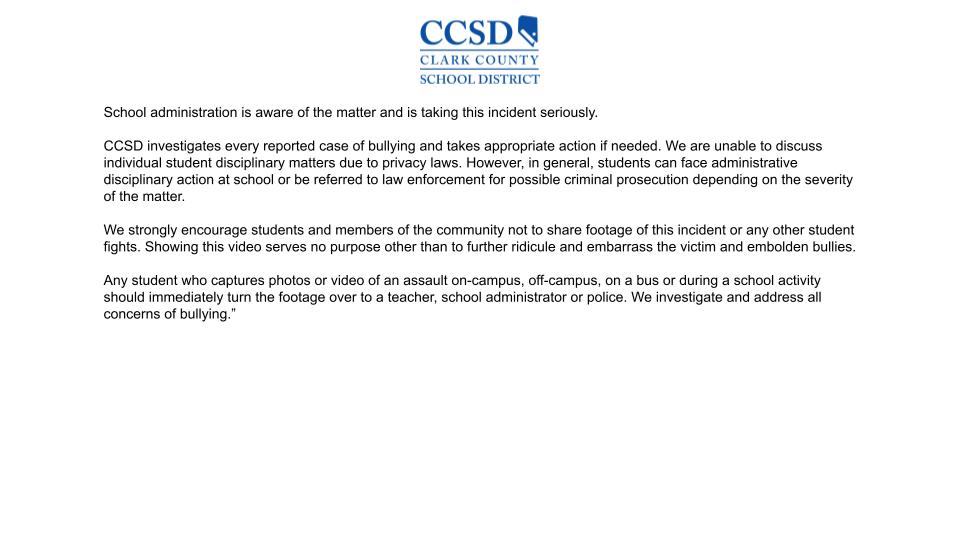 WATCH: Elderly Woman Rips Face Mask Off Shoplifter…Yanks Back on Cart Filled With Stolen Goods As Thief Runs Away
In what can only be described as an incredible scene, an elderly woman with more courage than all the beta males in America and Canada put together, confronts an alleged shoplifter, as he attempts to leave through the front doors of a Walmart in Canada.
The video begins with a man dragging a grocery cart filled with items through the open doors at a Walmart in Northwest Britsh Columbia, Canada.
"You gonna pay for that? a man behind him asks.
The alleged thief responds, "What?"
"Are you gonna pay for that?" he asks again.
"Yeah," the masked man replies
"When?" the man behind him asks, as the alleged shoplifter wheels his cart past an elderly woman in a red vest.
Suddenly, the elderly woman jumps into action. She reaches over and says, "Excuse me," to the man wearing a ski mask and grabs ahold of his mask as she pulls him dangerously close. The fearless woman maintains a stronghold on the would-be thief and rips the ski mask off the man with the cart filled with stolen goods. "Take that f*cking mask off asshole!" she says, adding, "you g**damn thief!"
The man with the cart full of stolen goods tries to drag his cart out the door, but the elderly woman and the man with the camera are pulling back on the cart, as the woman shouts, "Get out!"
The man grabs his backpack off the top of the cart and runs outside.
"You just jacked up the price for everyone else, you asshole!" she shouts, as he runs away empty-handed into the parking lot.
Watch:
The comments under the video on Twitter were hilarious! Here a just a few:
Local police have confirmed the authenticity of the video that was originally posted on Facebook and are looking for the man who shot the video.
Global News reports – Campbell River RCMP Const. Maury Tyre said there is a high level of frustration in the community due to a string of blatant crimes, and people are worried that ongoing theft issues will affect prices.
In December, a man was arrested for allegedly stabbing a security guard at Walmart after trying to leave with a shopping cart full of unpaid items.
That incident highlights why people should not attempt to intervene with shoplifters, Tyre said, though the bravery shown by the people in the video is commendable.