MTG with Greg Kelly on Newsmax in the last hour
Trump to Talk About the Future of Republican Party at CPAC: Senior Adviser
CPAC Communications Director Ian Walters told The Epoch Times on Saturday that the former president will be a keynote speaker at the conference and is scheduled to speak on the last day of the conference on Feb. 28. Trump's attendance will be his first public appearance since leaving office.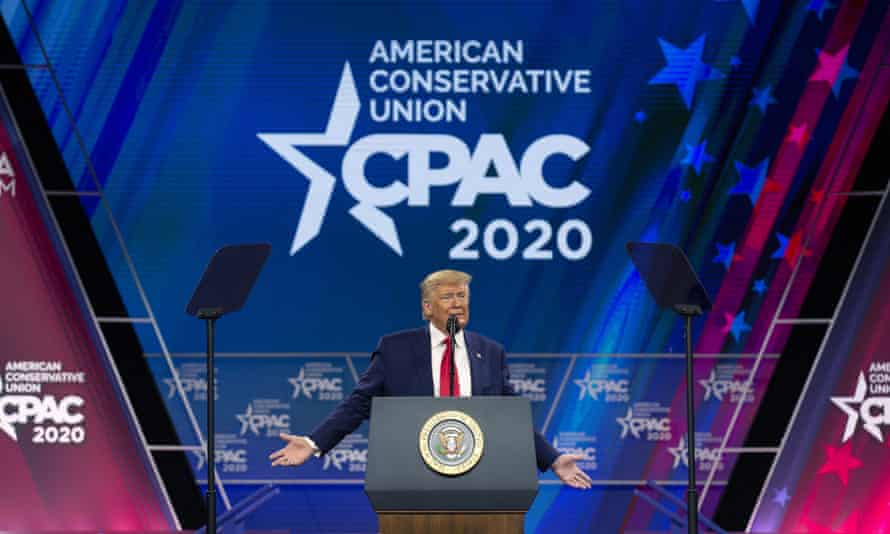 Miller told Newsmax on Saturday that Trump intends to share his views on the growing GOP support for his "America First" agenda as well as about what the Republican party could do to yield wins in 2022 and 2024 elections.
"I think what you're going to hear President Trump talk about next Sunday on the 28th is the future of the Republican Party and the number of lessons that we learned in 2020, where we saw President Trump bring in a record amount of African American voters, Latino American voters on the GOP side, bigger numbers than we've seen in modern Republican presidential history," Miller said. "We have to keep these voters engaged in the party."
Trump is a frequent guest at the conference, hosted by the American Conservative Union, that attracts hundreds of conservatives each year. This year's event, which will run between Feb. 25 and 28, will be held in Orlando, Florida.
In 2020, Trump spoke out against the rising influence of socialism, which was the conference's theme that year. The former president warned about the agenda of far-left radicals and its impact on America if left unchecked.
"Far-left radicals have become increasingly desperate and increasingly dangerous in their quest to transform America into a country you would not recognize—a country in which they control every aspect of American life," Trump said at the time.
"Just as socialist and communist movements have done all over the world, they're cracking down on all dissent and demanding absolute conformity. They want total control."
He said that if socialist policies are left to flourish then they would "turn America very quickly into a large-scale Venezuela."
Current and former advisers of Trump have said that the former president intends to spend time and money to help Republicans flip the House of Representatives and the Senate in 2022.
The Republican party is currently assessing its path forward post-Trump presidency.
VIDEO: US Capitol Riots: Domestic groups charged for capitol hill violence
As Donald Trump's impeachment trial came to an end, there has been a renewed focus on threats from white supremacists and other groups who stormed the US Capitol last month.
VIDEO: Future of Donald Trump in U.S politics remains uncertain
Former President of the U.S Donald Trump's future in politics remains uncertain in future. 57 senators voted to convict him including seven from his own Republican party.